Disc Harrows & Tillage – 300 Series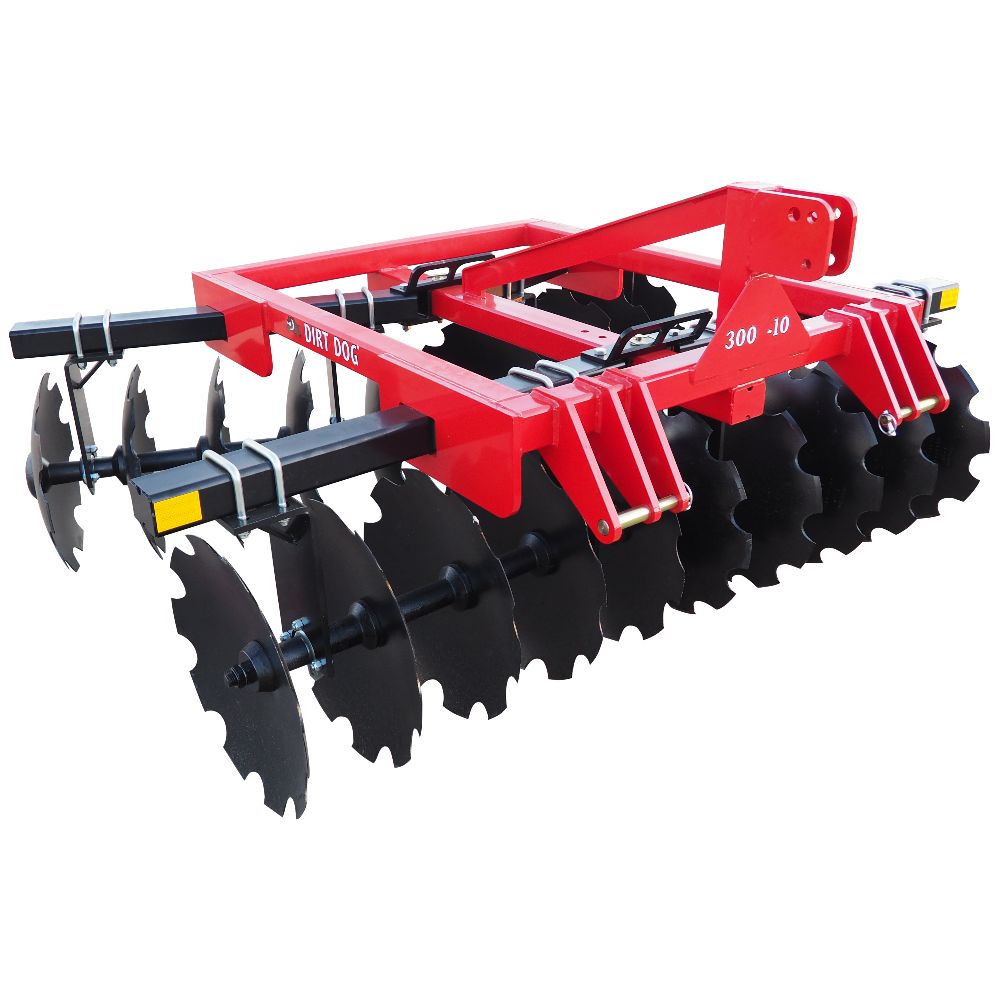 Disc Harrows & Tillage – 300 Series
Dirt Dog's 300 series harrows are the largest three point lift harrows in our line. They are designed to be used with cat I & II three point lift tractors up to 95 horse power. The Quick hitch compatible triple lug hitch and 3" square tube frame make the 300 series an extremely heavy duty disc harrow. The 300 gangs can be configured with 9" or 7 ½" spacing and 20" or 22" disc. Gang angles are adjusted by an index pin and handle assembly that makes adjustments easy. The front gangs angle from 0° to 21° with the rear angling from 7° to 21°. Notched, 3.5mm boron discs are standard on the 300 and sealed, self-aligning bearings keep them turning smooth throughout the life of the harrow. The ½" x 7" reinforced gang hangers that are bolted to the 4" x 3" x ¼" gang tubes provide the unyielding connection needed to transfer your tractors power to the cutting edge of the disc, making this one of the heaviest, capable disc harrows in its class. Dirt Dog's 300 series is available in widths from 78" to 118" and can be powder coated in red, green, orange, blue and yellow.
We pride ourselves on being American made, and offering a quality product at a competitive price.
Have any questions? Don't hesitate and contact us. We're happy to help.