Disc Harrows & Tillage – 200 Series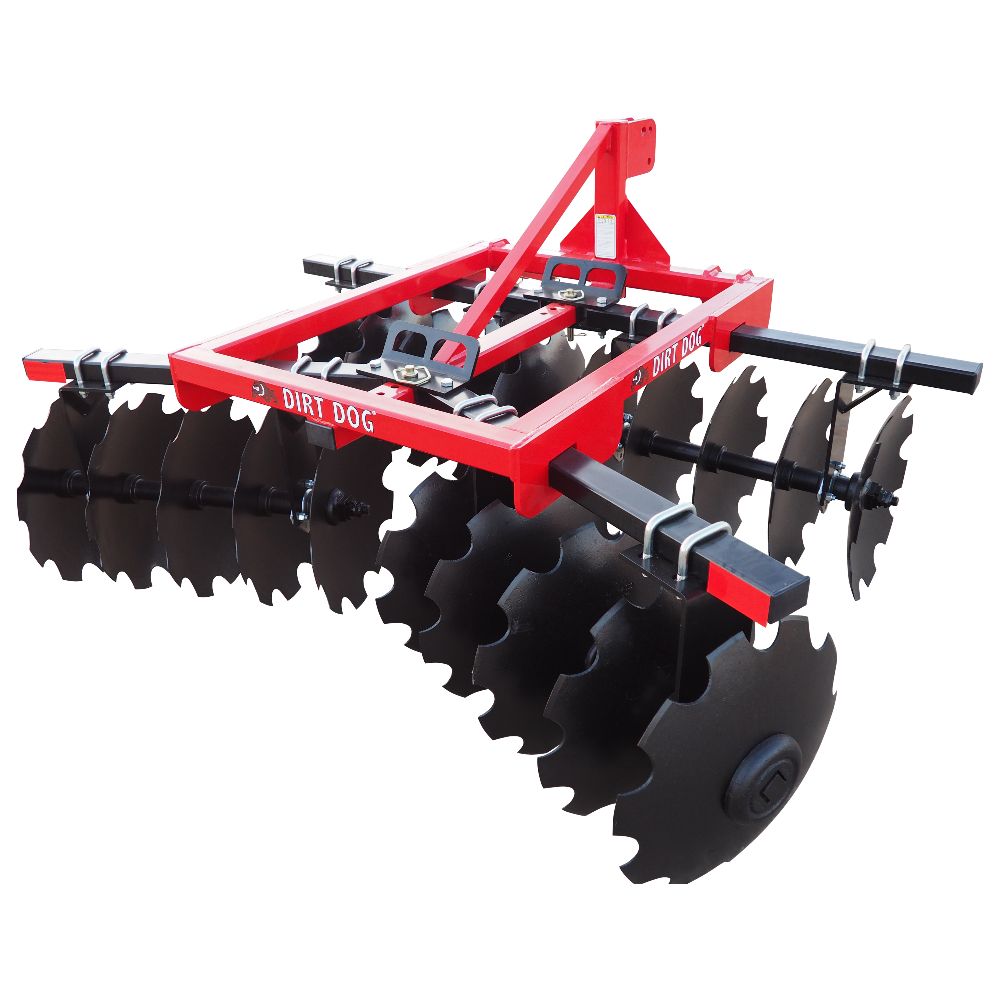 Disc Harrows & Tillage – 200 Series
Dirt Dog's line of lift disc harrows is designed to expand your tractor's productivity potential! Whether you are a gardener, small farmer, wildlife manager, landscaper, operate a nursery or simply someone looking to break up the ground, the heavy duty frames and the heat-treated notched disc blades of Dirt Dog's lift disc harrows make them the right choice for the job. The three disc harrow series in the Dirt Dog line are designed to fit tractors from 35 to 95 horsepower, giving you several choices to properly fit your tractor and application. Easy-to-adjust front and rear gangs allow you to change from light tilling to more aggressive cutting action with a simple pull of a pin and repositioning of the gangs. The sky, well actually the dirt, is the limit when using a Dirt Dog lift disc harrow to solve your groundbreaking needs.
We pride ourselves on being American made, and offering a quality product at a competitive price.
Have any questions? Don't hesitate and contact us. We're happy to help.