DAGGR – Double Arm AG Grapple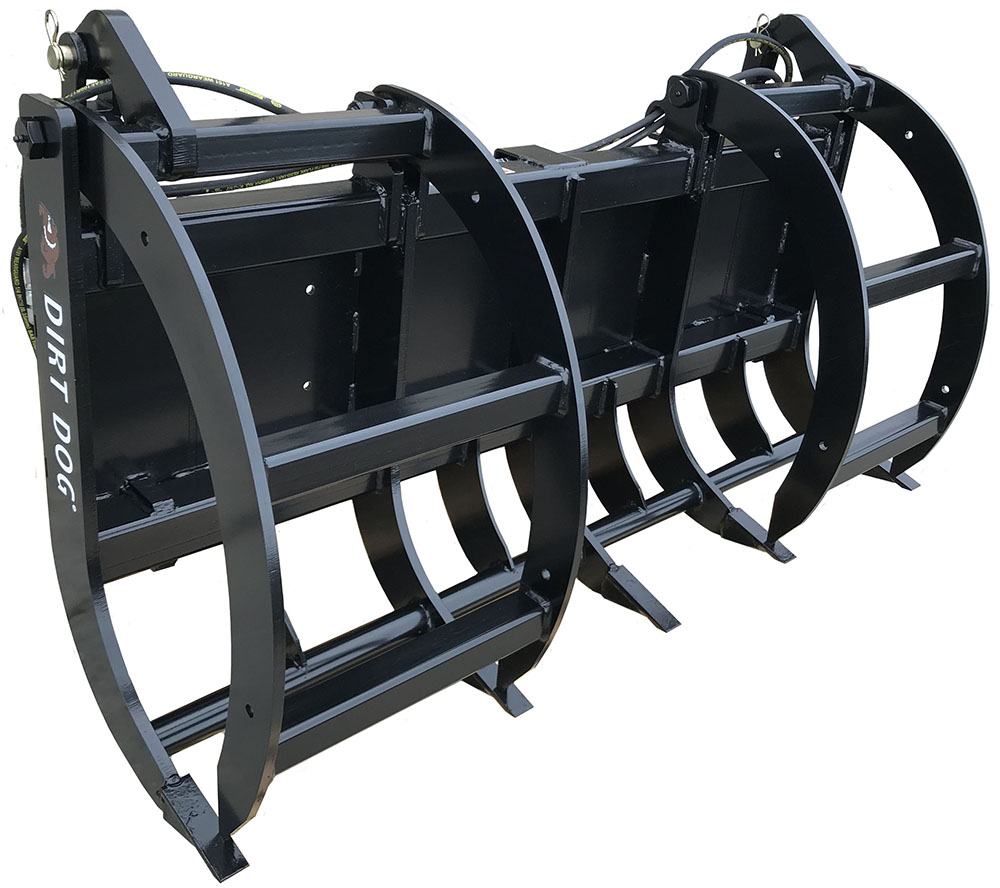 DAGGR – Double Arm AG Grapple
Dirt Dog's double arm AG grapple is the ultimate tool for cleaning up brush and debris with your tractor's loader. The DAGGR's double arm design allows you to grab uneven piles with ease, plus each arm is positioned on the outside of the frame, giving you more control and stability. An optional middle arm connector can be bolted in place, locking the two arms together where a single arm is needed. Each grapple arm is reinforced with square tubing and has greasable pivot points for added longevity and durability. The 2"x 6" welded cylinders which provide up to 6,000 pounds per square inch of clamping force are located on the back of the frame keeping them protected. The square tube frame is reinforced with solid backing plates to prevent debris from coming through and the DAGGR's 5/8" shanks have replaceable teeth. Grapples are the most versatile tool you can add to your tractor's AG loader, and Dirt Dog's DAGGR is the best AG grapple in its class. Contact your Dirt Dog dealer or visit us at www.Dirt Dogmfg.com to see the AGGRD and all of our equipment today.
We pride ourselves on being American made, and offering a quality product at a competitive price.
Have any questions? Don't hesitate and contact us. We're happy to help.